Mother Company: Albert Abela SAL
The Albert A Abela group of companies, is a family owned group with various business interests.
Today with over 1100 employees and with a presence in the UAE, Lebanon, Qatar, Bahrain, India and in the United Kingdom the group is serving small to very large clients, in the air, on land, at sea, in deserts and in cities, and in all types of climatic conditions to deliver a 24-hour service conforming to the highest international standards. The range of business activities include:
Food Catering
Food Agriculture
Airport Ground Handling Services.
IP TV and Multimedia Solutions for the Hospitality Industry
Software Development
Property Development & Investments
International Catering clients include British Midland, Cyprus Airways, Fly Dubai, RAK Airways, Itihad University, International College, Maha Desert Resort and Spa, Casino du Liban, Travco Travel Dubai, Behoul Specialty Hospital.
International IP TV clients include prestige clients such as W Hotel Doha in Qatar, Grand Millenium Al Wahda in Abu Dhabi, Fairmont Nile City in Cairo, Ruler of Qatar Private Residence, Casino du Liban.
Group History
In the early 1950's the late Albert P. Abela, a Lebanese business entrepreneur laid the foundations for a catering, construction and hotel business that would become, the largest in the Middle East and the whole of Asia, and one of the largest in the world.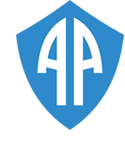 By year 1998 the company had more than 34,000 employees in 40 countries and served over 15 million meals a year including meals served to air passengers of 165 airlines. The group owned and managed a number of International Hotels in France, Monaco, London and Egypt.
After company restructuring and disposal of assets, Mr. Albert J.M. Abela, the eldest son of the late Albert, who, during the life time of his Father, served as an executive vice president in the Albert Abela Corp in the 1990's has continued, in the group tradition, to invest in outstanding companies, brands and people…
The investment in NEOS Interactive reflects the ambition to provide the hospitality sector with user friendly world class interactive TV solutions.